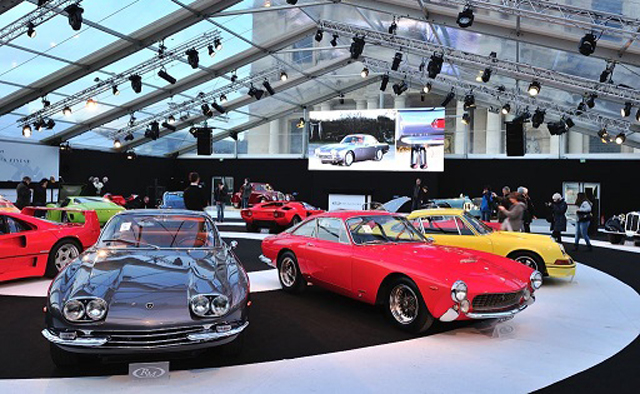 At the second sale for RM Auctions in Paris, the auction house managed to sell $21.7 million (19.3 million euros) worth of cars.
Throughout the auctions, bids came from 34 different countries with 82 per cent of all lots offered being sold on the night. Five of those managed to fetch over 1 million euros each with a 1963 Ferrari 250 GT/L Lusso Berlinetta the best seller at 1.624 million euro.
Discussing the results, managing director of RM Europe, Max Girardo said, "It's fantastic to return to Paris and post an even better result than we did in 2014. We are delighted that the sale is now well-established on the European calendar. The auction room was absolutely packed and the atmosphere was terrific, so it's no surprise that we are able to achieve such a strong result. It is always our objective to concentrate on quality rather than quantity and the average lot price of €333.000 is testament to that."
Beyond the Ferrari 250 GT/L Lusso Berlinetta, the other cars to sell for over 1 million euros were a 1964 Porsche 904 Carrera GTS (1.4 million), 1963 Mercedes-Benz 300SL Roadster (1.23 million), 1990 Ferrari F40 (1.17 million) and a 1964 Iso Grifo A3/C Stradale that changed hands for 1.036 million euros.