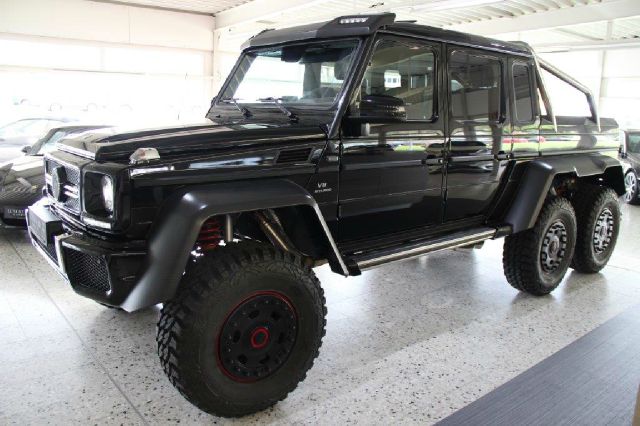 It remains to be seen just how many examples of the Mercedes-Benz G63 AMG 6×6 have been created let alone how many currently call the United States. Nevertheless, one black example is currently up for sale in Tampa, Florida courtesy of Mirabella Motors.
This particular Mercedes-Benz G63 AMG 6×6 was produced last year and in the listing, it is claimed to be one of just 60 ever produced. With just 50 miles on the clock, it seems apparent that it was both commissioned and privately imported by Mirabella Motors for sale in the U.S. or alternatively, the original owner has decided to part ways with it. Whatever the case may be, it has a sky-high asking price of $975,000.
In case you didn't know, car gets its origins form the C320 CDI developed specifically for the Australian army recently and measures an incredible 5867 mm long, 2111 mm wide and 2209 mm tall. What these figures mean is that the Mercedes-Benz G63 6×6 is an impressive 43.5 inches longer than the standard car, and once seeing the car in action, it's little wonder why the extra two wheels add so much length.
Whereas the military version only features a 3.0-liter diesel engine, this unit which is available to anyone rich enough in the public is fitted with the G63 AMG's 5.5-liter bi-turbo V8 engine pumping out 536 hp and 560 lb-ft of torque. This engine is then mated to a seven-speed 7G-tronic transmission driving all six wheels.