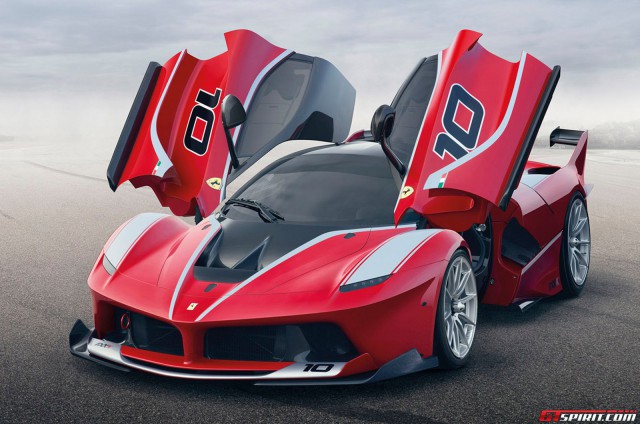 Ferrari has released a new video of Sebastian Vettel piloting the Ferrari FXX K and answering questions from fans.
Ferrari proudly signed the four-time world champion at the end of the 2014 Formula One season. The move to Ferrari marked the first time that Vettel has driven for a team not back by Red Bull in some capacity.
[youtube]https://www.youtube.com/watch?v=j7A8l4Gvmr8[/youtube]
The FXX K that Vettel is piloting is largely based on the road-going LaFerrari. In order to make it a track monster, however, Ferrari lightened the car by 198 lbs and tweaked the powertrain to produce 1,050 hp. Torque is reported at 664 lb-ft due in part to the tuned version of the LaFerrari's 6.2-liter V12 engine. Additional performance gains were also achieved thanks to an upgraded electric motor.
In terms of aerodynamics, Ferrari claims that the new bodywork package on the FXX K increases downforce by up to 50% in low drag configuration and by 30% in high drag configuration. All in, the FXX K will produce 1,190 lbs of downforce at 124 mph.
All 40 units of the FXX K have been pre-sold at the full asking price of €2.5 million per car.
Check out the video above to see Vettel's answers to questions from a few loyal Ferrari fans!