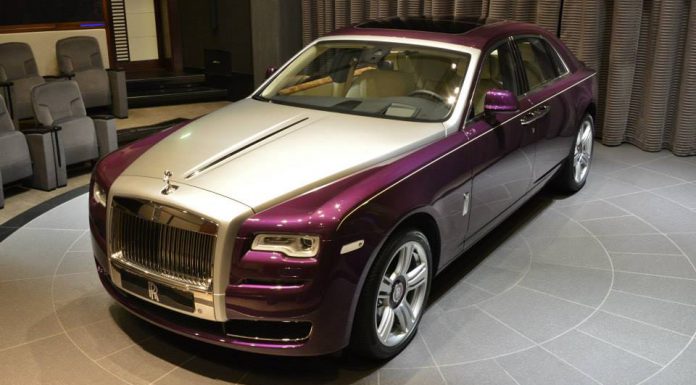 Unique Rolls-Royce models are so commonplace that they've effectively become the norm. After all, with 44,000 different colour choices available from the British luxury marque, there are certainly some exceptionally bold and eye-catching Rolls-Royces out there and the following is certainly one of them.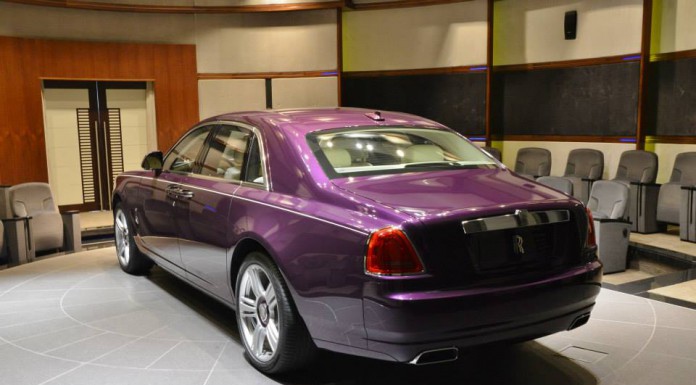 This particular Rolls-Royce Ghost Series II currently resides in Abu Dhabi and is finished in a shade dubbed Purple Silk Metallic. It is a fairly bright shade of purple but when offset with the silver bonnet and A-pillars, it certainly isn't screaming out for attention. Additionally, a set of silver wheels and a silver stripe running down the flanks helps to tie everything together.
In case you didn't know, the refreshed Rolls-Royce Ghost Series II was introduced at the Geneva Motor Show 2014. It gets a new front end design incorporating the latest generation LED active lighting, a new front bumper, fender and under-bumper air-intake and a re-profiled bonnet with a new "wake line" flowing back from either side of Spirit of Ecstasy. There is also a redesigned line on both forward flanks.