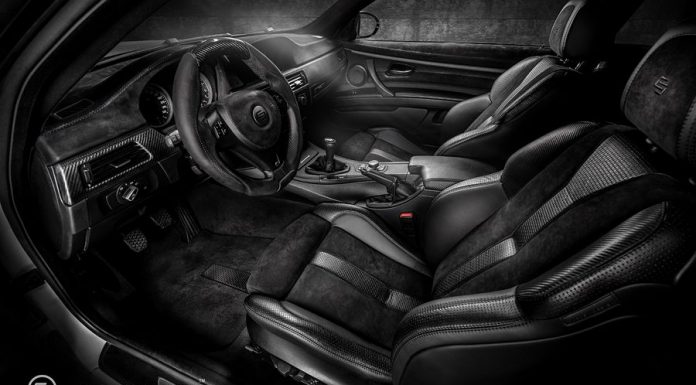 Interior specialists Carlex Design has just wrapped up work on its latest interior project with this one for a BMW E92 M3 Coupe. When left standard, the cabin of the E92-generation M3 is already a place to behold but in typical Carlex Design fashion, that bar has been lifted.
With that in mind, this unique BMW M3 features a plethora of new materials with alcantara and nubuck used frequently throughout. Additionally, carbon fibre accents can be found across the dashboard and steering wheel to add an even extra sporty persona to the car.
Elsewhere, the seats have been completely reupholstered in alcantara and black leather while the steering wheel has also been bathed in alcantara and leather. All in all, the Carlex Design upgrades to the BMW M3 turn it into an entirely different and much more eye-catching German machine!