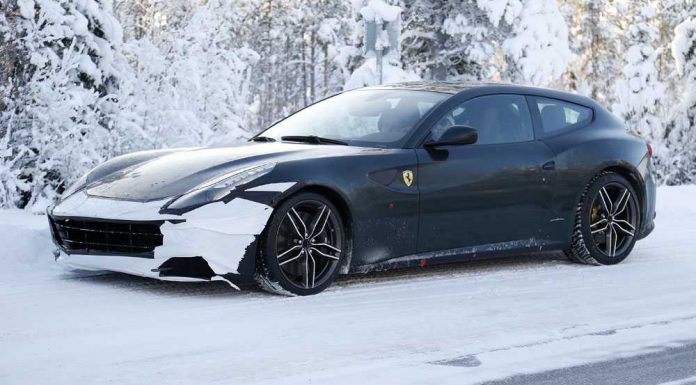 The updated Ferrari FF has been spied testing for the very first time in the midst of testing in the wintery conditions of Scandinavia.
The new Ferrari FF, pinned to arrive as a 2016 model, will come five years after the existing model was launched. As a result, the 2016 Ferrari FF will bring with it a selection of new features both visual and of course, mechanical.
From a mechanical standpoint, the Italian four-seater's 6.3-litre V12 engine is pinned to be uprated from its current 651 hp to the 700 hp mark. Alongside the modest boost in power, the 2016 Ferrari FF will make use of a brand new eight-speed dual-clutch transmission while revisions to the advanced all-wheel drive system are also anticipated.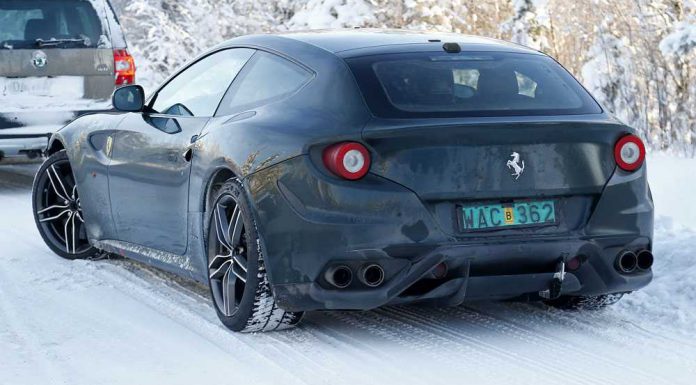 Visually, the following Ferrari FF prototype looks virtually identical to the existing model except for the minor camouflage at the front fascia. This suggests that the front bumper, air intakes and grille will all be modified for the refreshed Ferrari FF. While this test mule doesn't feature any camo across the rear, it too is expected to receive some minor visual and aerodynamic tweaks.