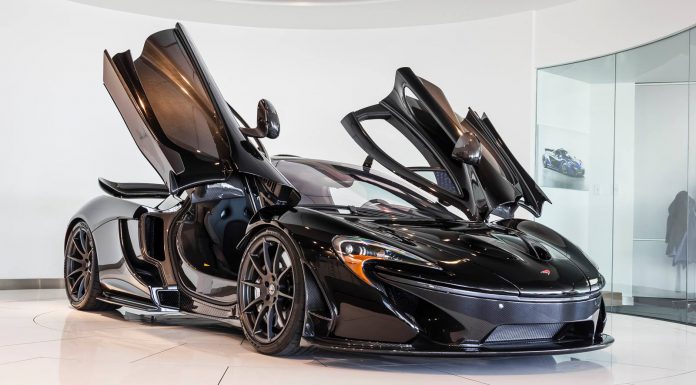 Another day, another very special McLaren P1 delivery. Having allocated all 375 examples in 2014, owners have been collecting their hybrid hypercars and this is example is no less spectacular than any we have seen so far. Appearing at first to be a rather subtle black car, this car that was received by McLaren Newport Beach comes to life under the sunlight.
This particular P1 is finished in a "Fire Black" exterior paint finish which contains Green, Yellow, Orange, Red, and Magenta flakes that becoming visible when viewing under direct light completely changing its appearance.
As a reminder, the McLaren P1 features a twin-turbocharged 3.8-litre V8 engine mated to an electric motor to produce a combined 903 hp. As a result, it is quite possibly the world's fastest rear-wheel drive production car.
Want more of the P1? Check out our review!