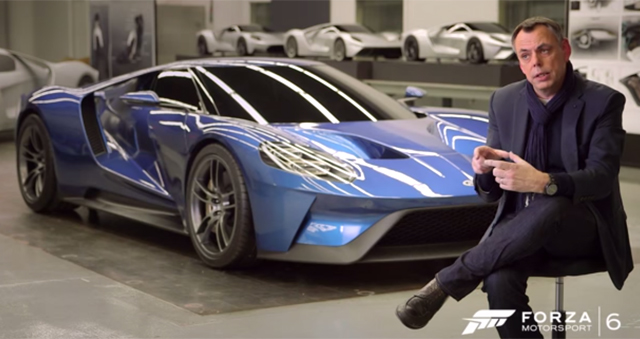 Not long after the reveal of the 2016 Ford GT as well as the announcement that it will be the cover car of Forza 6, a special video showing the design and development of the brand new American supercar has been released.
[youtube]https://www.youtube.com/watch?v=4-OTQ3yunfU#t=103[/youtube]
Throughout the clip, key figures in the vehicle's creation like Raj Nair, the Group vice president of global product development and Chris Svensson – the firm's Design Director – are interviewed and give their thoughts about the importance of the car.
According to Svensson, "When we analysed the original GT 40, there were some very, very strong key elements that we felt were intrinsic to make sure that when people see this car, it's very obvious what it is."
Additionally, the American firm confirms in the video that it really wanted to honour the history of the Ford GT and consequently decided to make the third-generation car remain reminiscent of the original.
Beneath the skin of the 2016 Ford GT is Ford's most powerful EcoBoost production engine ever and just as speculated, it is a twin-turbocharged 3.5-litre V6 unit delivering more than 600 hp. Final specifications have yet to be released nor have performance times, but one can be assured the 2016 Ford GT will be faster off the line and feature a higher top speed than the previous-generation Ford GT. This engine makes use of dual fuel-injection as well as a low-friction roller-finger-follower valvetrain and is paired with a seven-speed dual-clutch transaxle transmission.