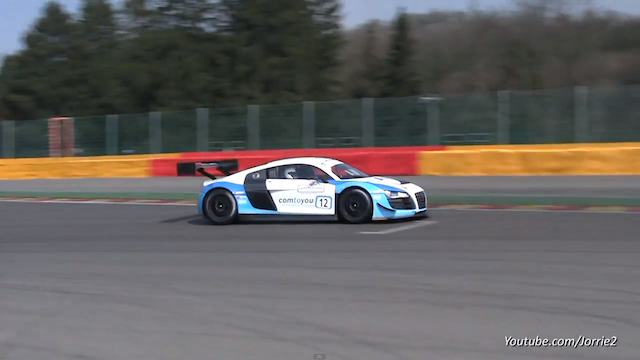 GT3 cars are a brilliant concept. Take ridiculously quick roadcars, tear out all the luxuries and weight before attaching the most outrageous aero kits in racing onto them. The racing is fierce and intense. The cars race at the greatest tracks such as Monza and Spa (the location of the video). They can be also be purchased as trackday cars.
[youtube]http://youtu.be/Tls6s-Kw16E[/youtube]
The Audi R8 and Lamborghini Gallardo are fabulous roadcars. They both feature all wheel drive and on track will test even the most capable of drivers. Here we have a video of both cars tearing around a track creating some fantastic sounds. Turn up the volume and enjoy!