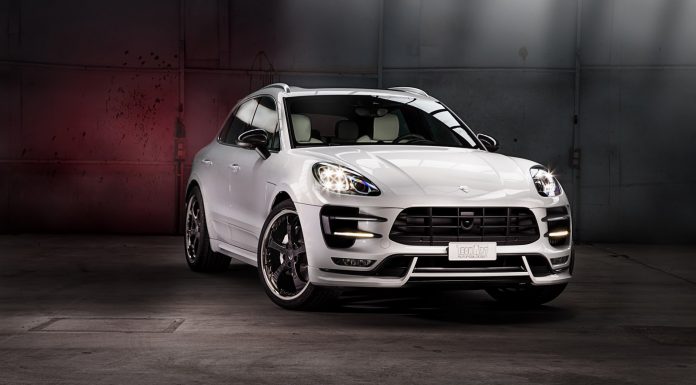 A number of new offerings for the Porsche Macan crossover have just been announced by German aftermarket tuner TechArt prior to the Geneva Motor Show 2015 this coming March.
In the cabin, the Porsche Macan can now be outfitted with numerous new surfaces from TechArt such as carbon fibre, aluminium and a selection of different wooden components. Additionally, the German tuner offers numerous leathers for the Macan with customers having the option of having the seats completely reupholstered. Quilted stitching is also available.
Elsewhere, TechArt offers the Porsche Macan with a special version of the Porsche multifunction sport steering wheel complete with paddle shifters. Doorsills which are illuminated can also be ordered from the tuner alongside new floor mats and aluminium pedals and an aluminium footrest.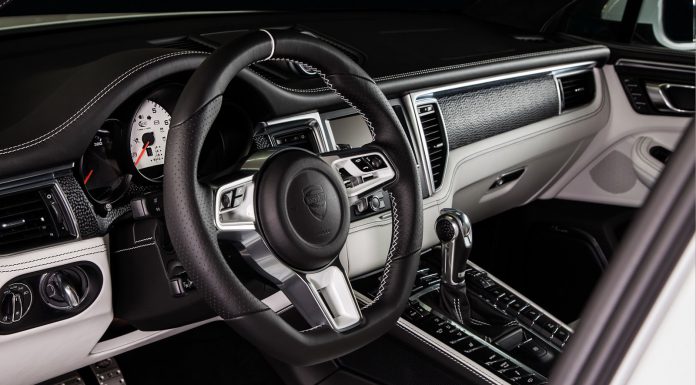 Beyond the interior upgrades available from TechArt, a range of previously announced powerkits are also offered for the Macan. Set to hit the market in the first quarter of 2015, the TechArt Power Kit TA B95/T1 adds an additional 50 hp and 70 Nm of torque to the range-topping Porsche Macan Turbo. All up, a TechArt tuned Macan Turbo delivers 450 hp at 6200 rpm alongside a torque reading of 620 Nm at 2700 rpm. As a result, the car rockets to 100 km/h in a brisk 4.4 seconds and 160 km/h in 10.9 seconds. The top speed has also been increased by 5 km/h up to 271 km/h.