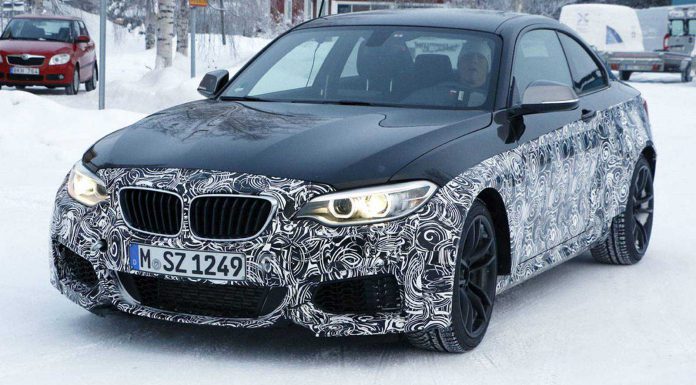 A new report has surfaced suggesting that the new BMW M2 will be made available with an optional all-wheel drive system in select markets.
BMW's xDrive all-wheel drive system is also being offered in other M cars for the first time. The new M5 will come with xDrive as an optional extra (RWD is still standard). The M4 and M3, however, will remain pure to their M car roots, with both cars being offered solely in RWD configurations.
The upcoming BMW M2 Coupé will be powered by a turbocharged 3.0-litre inline six-cylinder engine. Output is suspected to be around the 400 hp mark, enough to beat its nearest rivals, the A45 AMG and RS3. The M2 isn't likely to see much more than 400 hp, as anything more than that would put it too close to the output of its larger brother, the M4.
While the idea of an xDrive equipped M2 sounds tantalizing, it will not be available in all markets. Considering BMW hasn't even confirmed the existence of the M2 as of yet (don't worry, it's real), they aren't likely to confirm which countries will receive an xDrive M2 anytime soon.
What we do know is that the M2 will likely be priced to compete directly with the likes of the new Mercedes-AMG A45 and Audi RS3. Pricing is expected to be around the £45,000 mark, give or take.
Expect to see the M2 unveiled at the upcoming Frankfurt Motor Show in September.
[Via Autocar]