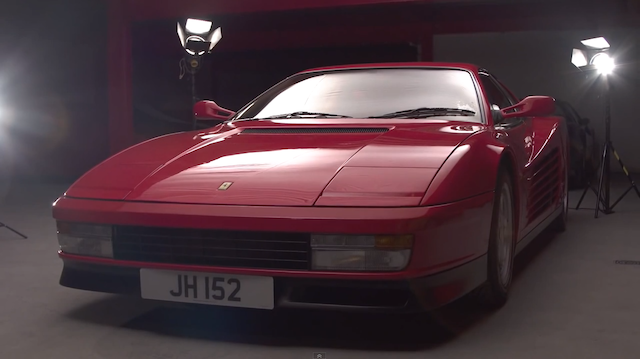 Ponder on the history of the supercar and there are a few Italian machines that are likely to be common the majority of petrolhead's lists. The Lamborghini Miura and Countach, numerous Ferraris such as the F40, F50 and this, the Testarossa.
[youtube]http://youtu.be/qtDP9aHc_Js[/youtube]
In case you didn't know, the Ferrari Testarossa is powered by a 4.9-litre flat 12-cylinder engine delivering a total of 290 hp at 6300 rpm as well as 361 lb-ft of torque at 4500 rpm. It also tips the scales at 1506 kg and can reach 100 km/h in a very respectable 5.3 seconds. The car is stunning and its long sweeping lines are something that have since never featured so strikingly on a modern car.