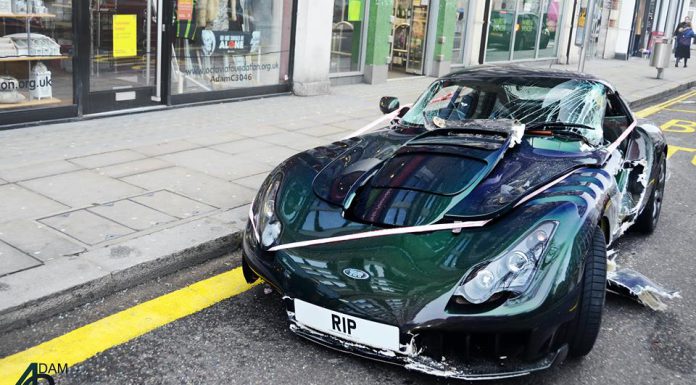 A very eye-catching TVR Sagaris was recently involved in a rather serious crash in London with a red Toyota Prius hybrid.
Details around the crash remain scarce but the damage suffered to both cars is evident. Almost the entire front bumper of the Sagaris has been wrecked from the impact, while the bonnet is also heavily damaged. Elsewhere, the windscreen has been smashed with one of the doors also torn from the car.
The damage to the Prius doesn't seem as bad with most of its damage seemingly centred around the front end.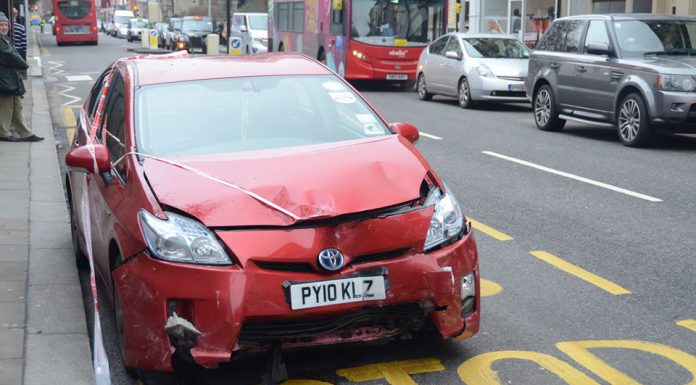 The last we heard from TVR was that following its purchase by a small group of dedicated investors, a new TVR model could launch within the next two or three years. That new model is expected to utilise an engine outsourced from another manufacturer but TVR will be selective on what engine it chooses to ensure it retains the characteristic traits of TVR models from the past like this Sagaris.
[Via Adamc3046]