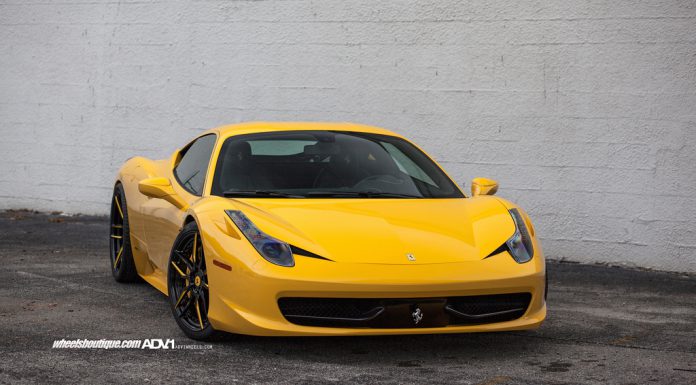 While yellow Ferrari 458 Italias are much harder to come by than red examples, yellow ones manage to look just as good with the colour working perfectly with the aerodynamic lines of the mid-engined, Italian supercar.
This particular example is even more eye-catching than most however as it has been fitted with a set of black and yellow ADV.1 wheels. These wheels feature gloss black faces but elements of the spokes are then finished in yellow. When combined with yellow Ferrari centre caps and yellow brake calipers, this 458 Italia really is unlike any other.
As impressive as the existing Ferrari 458 Italia is, it is set for a major overhaul at the Geneva Motor Show 2015. The 4.5-litre V8 engine of the current car will be ditched in favour of a 3.8-litre twin-turbocharged V8 similar to the California T. As a result, it is speculated that the newly named Ferrari 458M could pump out around 670 hp.