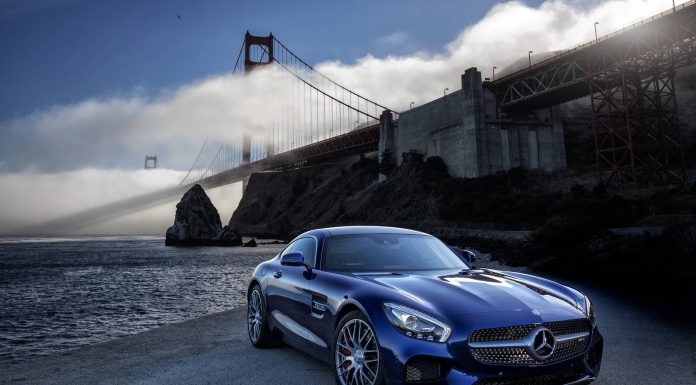 According to freshly leaked documents, the upcoming Mercedes-AMG GT S will have a starting price of $129,900 in the United States.
First reported by Jalopnik, internal dealer documents peg the starting price of the GT S well below the starting price of AMG's other two-seat sports car, the SLS. While the document is relatively short on details, it does confirm that the GT will come equipped with Nappa leather upholstery, an advanced infotainment system and Burmester audio system as standard.
Other standard features include eight airbags, Parktronic parking assistance, CPA+ and Keyless-GO. Pricing and availability of other options, however, was not listed in the memo. We expect to learn more about other available options in the coming weeks (or sooner, now that pricing has leaked).
Power will be provided by a 4.0-liter V8 engine that develops 503 hp and 479 lb-ft of torque. The sprint to 100 km/h will come up in just 3.8 seconds on the way to an electronically limited top speed of 310 km/h.