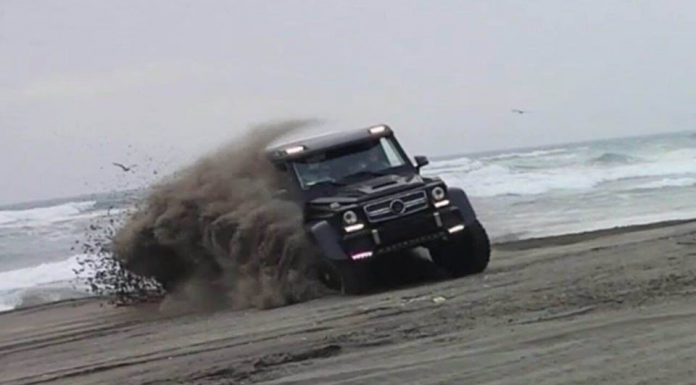 When the Mercedes-Benz G63 AMG 6×6 leaves the factory, it is one of the most extreme and capable offroaders available. The Brabus B63S 700 6×6 increases those capabilities even further with a significant boost in power. As a result, when the following B63S 700 6×6 hit some massive sand dunes in Ritoque, Chile, it didn't even break a sweat!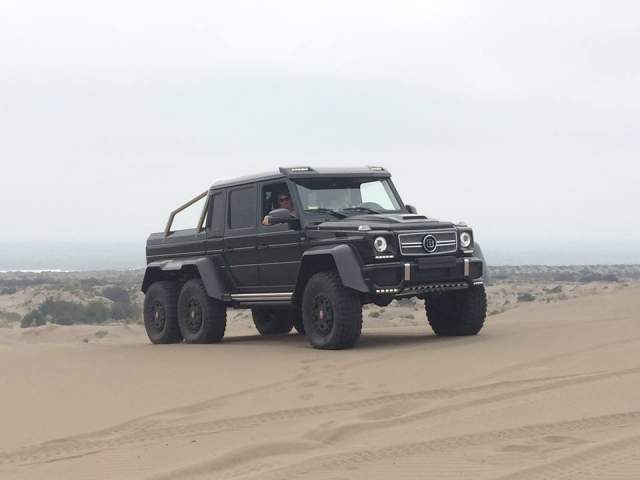 As a reminder, the Brabus B63S 700 is powered by a 5.5-liter V8 Biturbo with Brabus' 700 engine tuning. It produced 544 hp before Brabus performed the modifications, now it has 700 hp and 960 Nm of torque, routed to all six-wheels. The four ton goliath sprints from rest to 100 km/h in just 7.4 seconds. The top speed is limited electronically to 160 km/h (100 mph) due to the 37-inch off-road tires!
The modifications made to the Brabus B63S 700 include two special turbochargers with larger compressor units and higher boost pressure, a Gold Heat Reflection cover for the intake and charge-air pipes, special high-performance metal catalysts with 75-mm (2.9 in.) downpipes, a stainless steel sports exhaust system and a new mapping for the engine management system.
[Via Mercedes-Benz Kaufmann Chile]