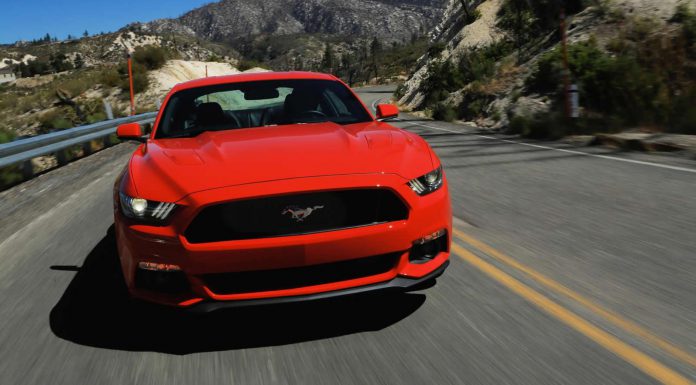 The 2015 Ford Mustang is officially available for pre-order in the United Kingdom starting today.
The arrival of the new Ford Mustang marks the first time in over 50 years that UK customers are officially able to purchase the American muscle car through their local Ford dealer. Pricing will start from £28,995 with owners able to choose from either a 2.3-litre EcoBoost or a 5.0-litre V8 engine.
The new 'Stang comes nicely equipped with HID xenon headlights, 19 inch alloy wheels, high-performance brakes and dual-zone climate control. A nine-speaker audio system, SYNC connectivity infotainment system and eight-inch touchscreen display are available on certain specifications.
The 2.3-liter EcoBoost engine produces 310 hp and 320 lb-ft of torque. Those looking for a bit more power, however, should opt for the 5.0-liter V8 engine. The 5.0 develops 415 hp and 386 lb-ft of torque. Both engine options are available in either a six-speed manual or six-speed automatic transmission at launch.
Deliveries of the new Mustang are expected to commence in the fall of this year for UK customers.