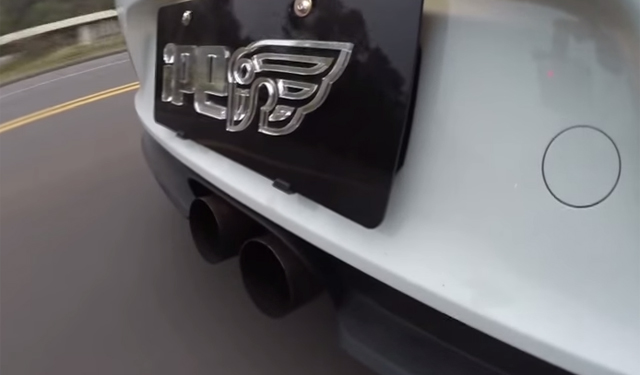 Fitted with a screaming 3.8-litre six-cylinder engine that revs to an atmospheric 9000 rpm, the Porsche 911 GT3 is an exceptional sounding sports car. The following example however has been fitted with an iPE Innotech race exhaust and it sounds even better and even more spine-tingling!
[youtube]https://www.youtube.com/watch?v=0O_CdoCYcag#t=119[/youtube]
As a reminder, the Porsche 911 GT3 gets a 3.8-litre flat engine developing 475 hp at 8250 rpm. It is an adaption of the engine used in the current generation Porsche Carrera S but with only a few common parts. The engine weighs around 25 kg less than the previous unit with a power output of 125 hp/litre of displacement.