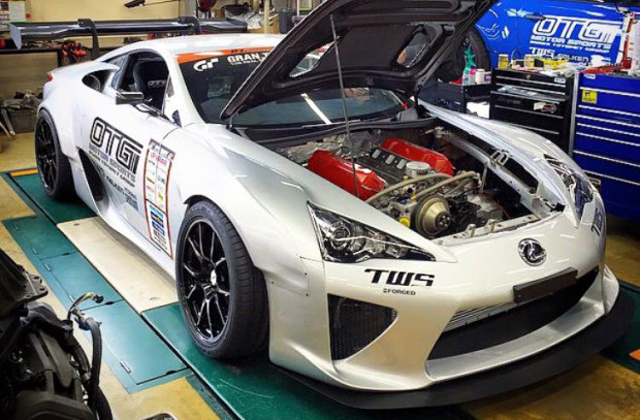 With just 500 examples of the Lexus LFA produced, the Japanese supercar is not only one of the rarest cars of its kind introduced in recent years but also one of the most expensive. These facts haven't dissuaded one brave owner from converting their LFA into a drifting machine set to compete in the D1 Grand Prix drifting series in Japan.
The car has been built by Yoichi Imamura and the screaming 4.8-litre V10 engine typically found in the Lexus LFA has been ditched in favour of a Nascar derived TRD V8 engine. While it remains to be seen how much power will be extracted from this engine, it could reach 1000 hp without breaking a sweat.
Beyond the new engine, this Lexus LFA has been installed with flared wheel arches and a towering rear wing.
Be sure to stay tuned to GTspirit as more images and videos of this insane Lexus LFA drifter emerge!
[Via Wrecked Magazine]