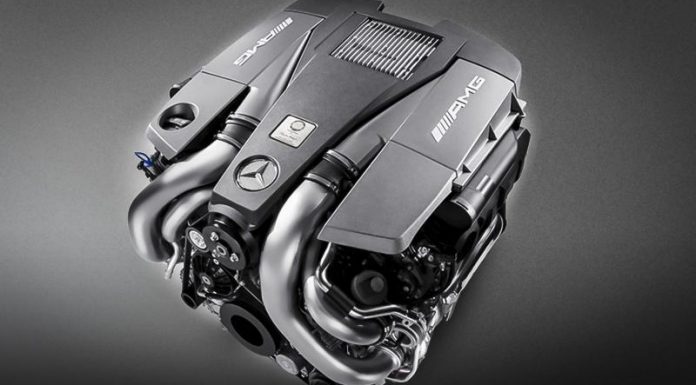 The Mercedes-AMG 5.5-litre twin-turbocharged V8 engine is set to be killed off in 2016 after powering some of the firm's most potent models since its introduction in 2011.
The 5.5-litre twin-turbo V8 was originally introduced to replace the naturally-aspirated 6.2-litre V8. With the release of the Mercedes-AMG GT and Mercedes-AMG C63 however, the new 4.0-litre twin-turbo V8 will act as AMG's sole engine from 2016 onwards.
It is believed that the final car to be made available with the 5.5-litre V8 will be a variant of the Mercedes-Benz S-Class Convertible set to arrive next year. Elsewhere in the Mercedes-Benz range, the recently revealed Mercedes-AMG GLE63 Coupe features the same engine with a total of 577 hp being delivered in AMG S specification.
Compared to the outgoing 5.5-litre, the new 4.0-litre twin-turbo V8 can produce more power all while returning better fuel economy and reduced emissions.
While the engine won't be used in Mercedes-Benz cars from 2016 onwards, Autocar suggests that it could remain in production until the end of the decade.
[Via Autocar]