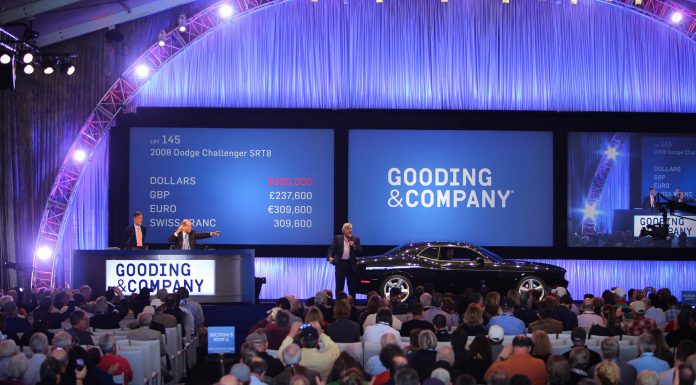 During the Gooding & Company auctions in Scottsdale over the weekend, a 2008 Dodge Challenger SRT8 owned by Jay Leno managed to sell for $360,000 with funds benefitting USO.
USO is an organisation which helps American military personnel when they are on deployment. Alongside Leno's Challenger SRT8 selling for $360k itself, $205,000 of additional funds were raised throughout the weekend long auctions. That brings the total figure to $565,625 going to USO.
As a reminder, the 2008 model year Dodge Challenger SRT8 utilises a 6.1-litre V8 engine delivering a total of 425 hp and for sometime, it was the range-topping model. 2011 then saw the introduction of a new 6.4-litre HEMI V8 with 470 hp and then late last year, the 2015 Dodge Challenger SRT Hellcat was introduced with 707 hp and 650 lb-ft courtesy of its supercharged 6.2-litre HEMI V8.