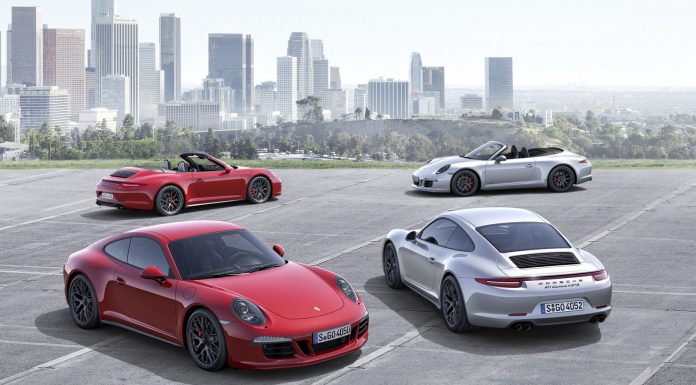 Well we knew the day was coming and now it has been confirmed, the entire new range of Porsche 911 models will come standard with turbocharged engines in an effort to lower CO2 emissions.
All standard Porsche 911 models will soon be turbocharged meaning the hardcore GT3 and the upcoming GT3 RS are likely to become the German firm's only 911 variants with naturally aspirated engines. The news was confirmed by Porsche's engineering chief Wolfgang Hatz while speaking with Top Gear at the Detroit Motor Show 2015.
2015 Porsche 911 GTS

According to Hatz, "You have to respect legal requirements [for lower CO2], so yes we're thinking turbos for standard 911s. You can't afford to keep an engine for 10 years anymore.
"Emissions are important for us. And we will reduce faster than the industry. Every new model will have lower CO2 than before. There aren't so many technologies to do it. If you look at euro per g/km then it's turbo. Then at the end of the decade electrification has to be the next huge step," he said hinting at a Porsche 911 hybrid.
Turbochargers will be adopted by Porsche 911 models when the facelifted 991-generation range is introduced in 2016. A version of the brand new engine set to power the new 911 GT3 RS will be the starting point with it then being turbocharged.
[Via Top Gear]