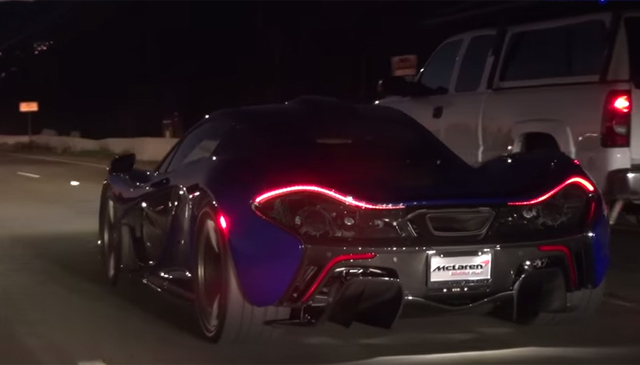 A few weeks back, a McLaren P1 finished in Aurora Blue was delivered in California. Now footage of the British hybrid hypercar on the move has emerged online when the car was filmed on the coastal streets of California at night.
[youtube]https://www.youtube.com/watch?v=0uX3hlYczHg[/youtube]
Compared to the Azure Blue McLaren P1 (pictured below) which arrived in the United States last year, the following Aurora Blue example is significantly darker yet just as unique and special.
By now, you surely don't need reminding of just how important this car is. But if you do, here are some key details. Under the carbon fibre hood is a twin powerplant generating an astronomical combined output of 903 hp. It gets a very efficient 3.8-litre twin turbo V8 petrol engine and a lightweight electric motor. The remarkable acceleration, delivered as a result of the instant torque offered by the electric motors and the optimized turbos, results in the hand-built car reaching 300 km/h in just 16.5 seconds. This is a staggering 5.5 seconds faster than the legend that is the McLaren F1. Top speed is electronically limited to (just!) 350 km/h.