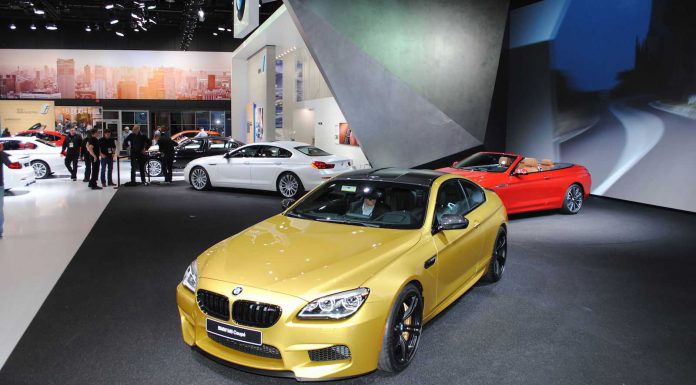 The BMW booth at the Detroit Motor Show 2015 has seen the introduction of the facelifted BMW 6-Series range but many other vehicles from the German marque are being displayed.
First and foremost is the BMW i8. It is intended as a sports car and provides a forward-looking, revolutionary interpretation of BMW's hallmark driving experience. Power is provided by a 1.5-litre turbocharged three-cylinder engine delivering 231 hp and 320 Nm of torque. Additional power is provided by a 131 hp and 250 Nm electric motor.
Other BMW models on display at the Detroit Motor Show 2015 are a white BMW M235i outfitted with M Performance parts, a black BMW M235i Convertible, BMW 4-Series Convertible, a bright orange i3 and the range-topping 7-Series which will be replaced by a new generation soon.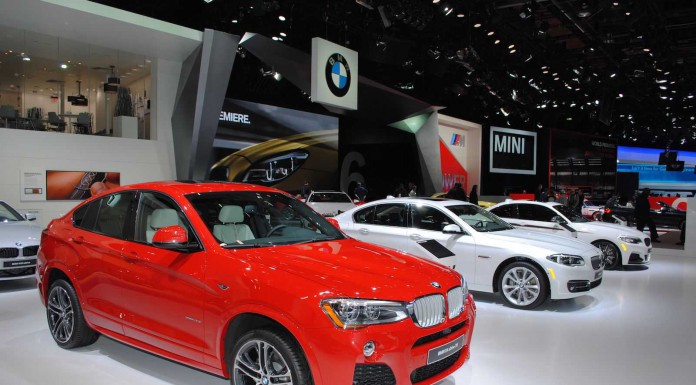 Returning to the facelifted BMW 6-Series range, it includes a selection of subtle tweaks. Most prominently, the front kidney grille has been slightly modified with nine vertical bars now featuring instead of 10. Elsewhere, the headlights and taillights have been revised for the facelifted BMW 6-Series range.
These new headlights are the Adaptive Full-LED units and include a brand new design with the low beam light emitted from the two upper reflectors and the high beam light from the two lower reflectors. The indicators and now integrated into the accent strip at the top of the headlights.