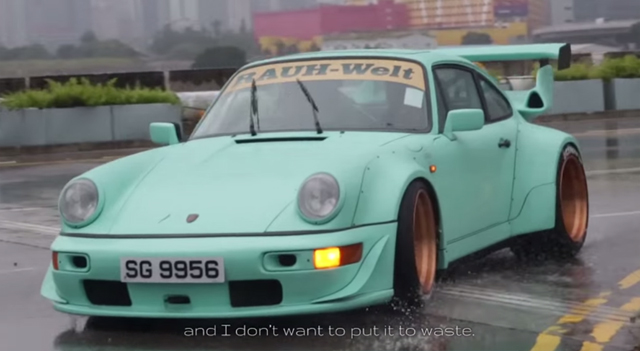 RWB, short for RAUH-Welt Begriff is famous for its extremely bold widebody Porsche 964 911s and work was recently wrapped up on a Tiffany Blue example in Hong Kong.
[youtube]https://www.youtube.com/watch?v=xXjJVZRRYEg#t=532[/youtube]
The company is the brain child of Akira Nakai and he personally does extensive upgrades to the suspension, engine and transmission components of various Porsche 911 models alongside the bold exterior styling tweaks.
The following video provides a glimpse into the life of Akira Nakai, his passion for modifying Porsche 911s and this very bold 964!