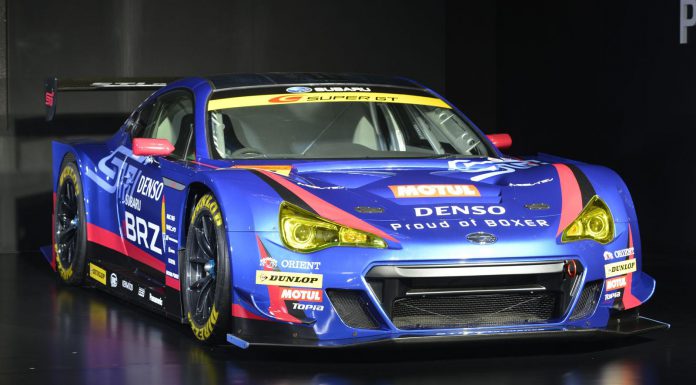 The 2015 Subaru BRZ GT300 has just been unveiled at the Tokyo Auto Salon 2015 prior to this year's Japanese Super GT Series kicking off.
First and foremost, the 2.0-litre four-cylinder engine of the road-going Subaru BRZ has been extensively modified to a point where it now pumps out 350 hp as well as 325 lb-ft of torque.
As with all cars from the Super GT Series, a key focus for the Japanese mark has been on ensuring the BRZ produces as much downforce as possible. With this in mind, it features widened arches, a towering rear wing, extreme rear diffuser to stick the rear rubber to the tarmac as well as a prominent front splitter and canard.
Elsewhere, the 2015 Subaru BRZ GT300 features a WR Blue Pearl exterior while the cabin has been stripped and features nothing but the essentials.