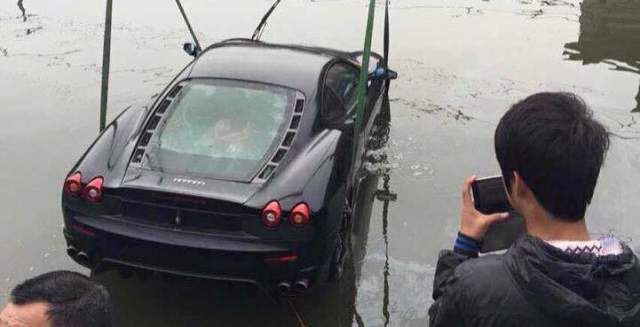 Back in December, we brought you the news of a Ferrari F430 Spider crashing into an Austrian Lake. Now another Ferrari F430 has had an unfortunate and unplanned swim after being crashed into a river in the heart of China.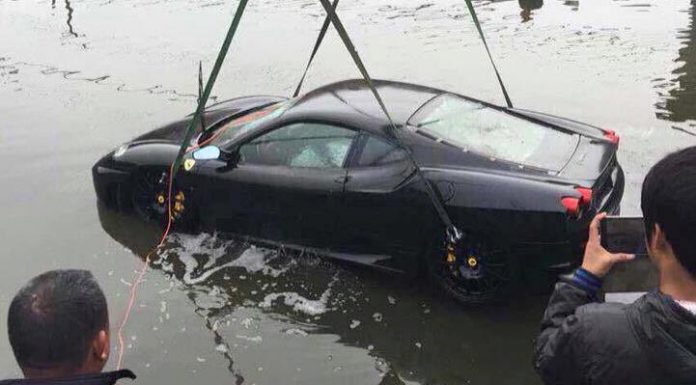 Details about the crash aren't known but the Italian supercar itself appears to have very little physical damage to the exterior. That obviously doesn't matter however due to the extensive water damage suffered to the F430 meaning it'll never run again.
The entire F430 was consumed by the river before being eventually craned out with the water rushing out of every possible hole and crevice of the car.