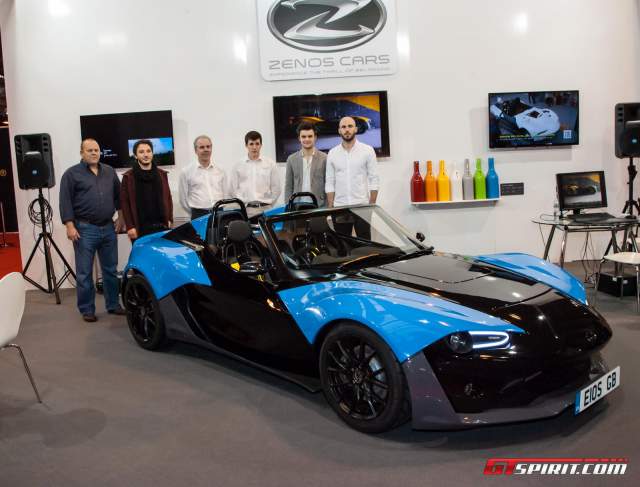 On the first day of Autosport International, Zenos took the opportunity to unveil its production ready E10 S which was complete with an all new interior. This is the second year that Zenos has decided to launch it's new model at Autosport, last year we saw the E10 sports car unveiled.
This years launch has showcased twelve months of development and features a 250 hp turbocharged 2.0-Litre Ford EcoBoost engine and windscreen. It hosts a centre console multi-function LCD and separate driver display. The stunning blue model which was on display comes in weighing 725 kg and is expected to achieve 0-100 km/h in less than four seconds.
The E10 S is underpinned by Zenos own E-Series Chassis platform, a one of a kind aluminum extrusion "backbone" and recycled carbon composite tub. This will then serve as a solid basis for future vehicles which include a roadster in 2016 and a coupe in 2018.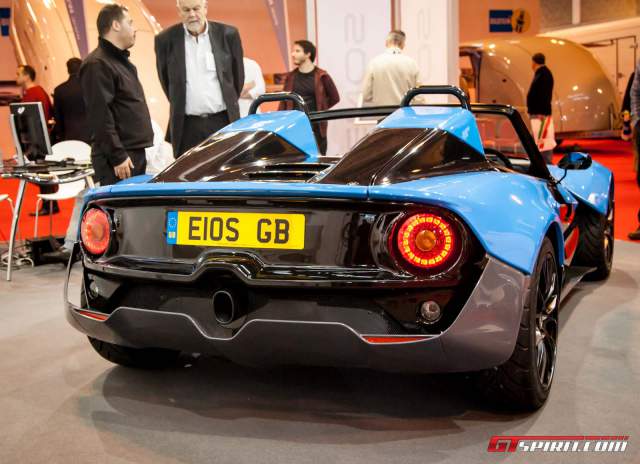 The E10S can be purchased in an array of colours which include Razor Silver, Noble White, Wired Orange, Soarin Blue, Firebrand Red, Scandalous Yellow and screamin Green. Prices of the E10 S start from £29,995 with the standard E10 version at £24,995.