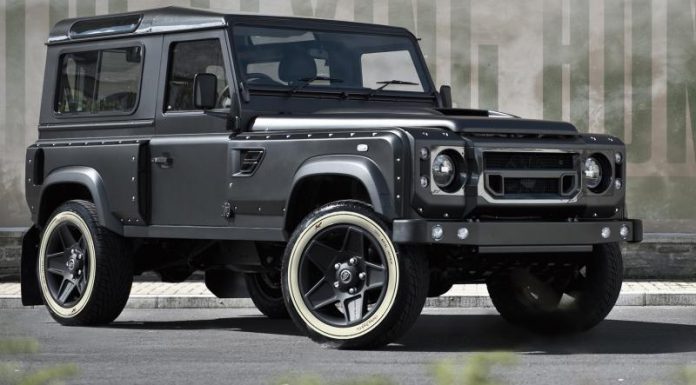 Kahn Design has just revealed a new preview image of its upcoming Land Rover Defender based Flying Huntsman 105 Longnose.
Compared to the existing Land Rover Defender, the Flying Huntsman will be stretched by about 400 mm to accommodate a brand new engine. That new engine will be a 6.2-litre LS3 V8 delivering between 400 and 450 hp and it will be mounted to a six-speed push-button automatic gearbox.
Elsewhere, Kahn Design will tweak the Land Rover Defender's suspension and braking systems alongside the hefty boost in power with the British firm's widebody kit also set to be installed.
Alongside revealing these new details about the Flying Huntsman, Kahn Design boss Afzal Kahn announced that his firm is planning a selection of other special models based around the Land Rover Defender including a 6×6 model.