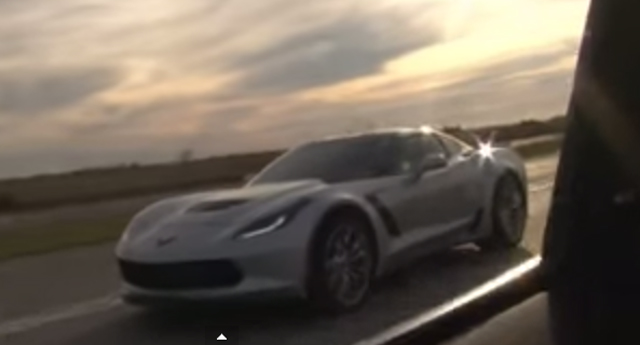 Last year saw the introduction of two of the most powerful American sports cars in recent memory; the Dodge Challenger/Charger SRT Hellcat duo and the 2015 Chevrolet Corvette Z06. To see which one is the fastest, a black Challenger SRT Hellcat recently went up against a silver Corvette Z06 on a Texas highway for some rolling drag-races.
[youtube]https://www.youtube.com/watch?v=7qLYvNjoLR0[/youtube]
Unsurprisingly, it is the Dodge Challenger SRT Hellcat which comes out on top in the races and when looking at the spec-sheet, that is hardly a surprise. Under the hood, the 6.2-litre supercharged V8 engine of the Challenger SRT Hellcat pumps out a truly spectacular 707 hp and 650 lb-ft of torque. By comparison, the new Corvette Z06 also features a 6.2-litre supercharged V8 but it delivers 650 hp and 650 lb-ft of torque.