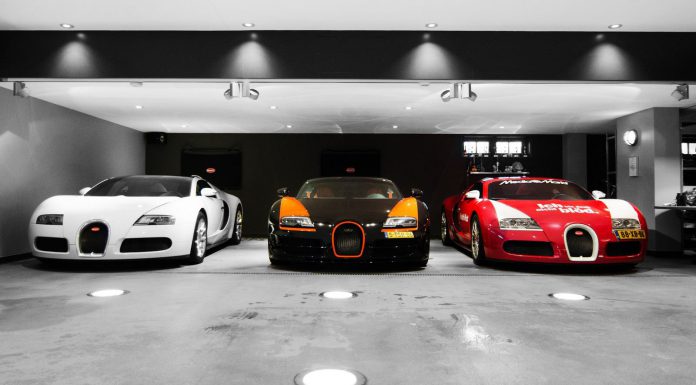 The automotive community on social media is bigger than ever before and it still booming. It's a place where people with the mutual passions can meet, talk and follow each other. Instagram appeared to be the fastest growing social media channel of 2014. Even some of the biggest car collectors share their daily lives and interests with the public which is a very new phenomenon. This started in the United States and the Middle East with Instagram accounts like GTspirit friends LamborghiniKS and Salomondrin. Team Dutchbugs from The Netherlands also started its account in 2014 and reached 100.000 followers in just 6 months!
We want to take this moment to tell something more about the drive behind team Dutchbugs. Dutchbugs owns several luxury cars including three Bugatti Veyrons which is pretty special, especially for The Netherlands. If you look at their Instagram feed you can draw your own conclusions. They drive them regularly and they like to share their enthusiasm for automobiles with the public. However, there is a lot more you should know about them. Behind the passion for Bugatti and their daily lives, they are very active in engaging with the public and most important, for charity!
Charity & Business
Using exclusive cars for a good cause is a very good example of smart and effective charity work. Dutchbugs participates in rally's for sick children several times a year and even selected individuals get their attention. There is nothing more rewarding or satisfying than giving kids the best day of their lives simply by giving them a brief insight into your world. Another way to use exclusive cars is from a business point of view. Companies like Trust, Media Markt and even the Dutch police department from Delft experienced the benefits of the attention you get with such cars.
[youtube]https://www.youtube.com/watch?v=OUKcQNEmSlA[/youtube]
This all sounds like a big commercial for Dutchbugs and it sounds like there are just benefits. Sadly you can't be successful without the negatively and so called "haters". Sadly not everyone understands the drive behind having an Instagram account like Dutchbugs. People are superficial and don't look further than some of the pictures they see. When often read some of the comments and a few feel that it is just an opportunity for the well heeled to brag. This is especially common people commenting in The Netherlands.
For us, as a online blog about luxury and supercars, it is easy to understand what drives these Instagram accounts and the things they do. We know a lot more than the average follower. We admire people with expensive cars who are open to the public and use their cars as they should be used. In the end it is the owner who decides what to share and what to do with their money, nobody else. We can only applaud exclusive car owners like this…