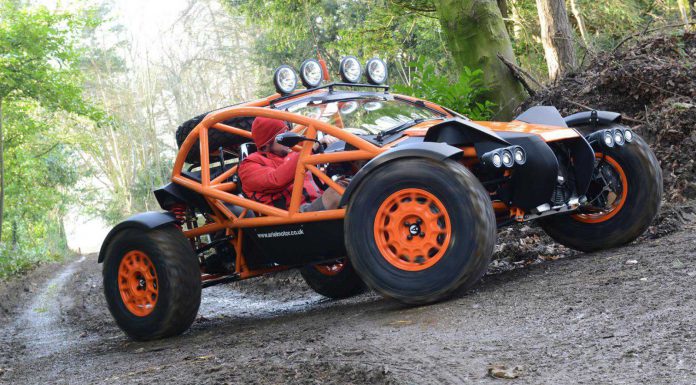 Less than two weeks after being teased, the covers have been officially taken off the potent Ariel Nomad offroader. While the Nomad is based around the existing Atom sports car, it features numerous bespoke components to ensure it is one of the fastest and most capable cars offroad available to customers around the world.
Drive for the Ariel Nomad is provided by a 2.4-litre Honda-sourced four-cylinder engine delivering a total of 235 hp at a high 7200 rpm and 221 lb-ft of torque at 4300 rpm. This engine is then mated to a six-speed close-ratio transmission which funnels power through all four wheels. When it is all said and done, the Ariel Nomad will absolutely rocket off the line and reach 96 km/h (60 mph) in a mere 3.4 seconds as well as a top speed of 201 km/h.
All told, the Ariel Nomad tips the scales at a mere 670 kg thanks to a similar space-frame chassis to the Atom. Compared to the Atom however, the Nomad makes use of outboard Bilstein dampers front and rear, alloy steel Eibach coil springs and double length welded wishbones at all four corners. Additionally, it incorporates offroad tyres which measure 235/75 front and rear and are wrapped around 15×7 inch wheels.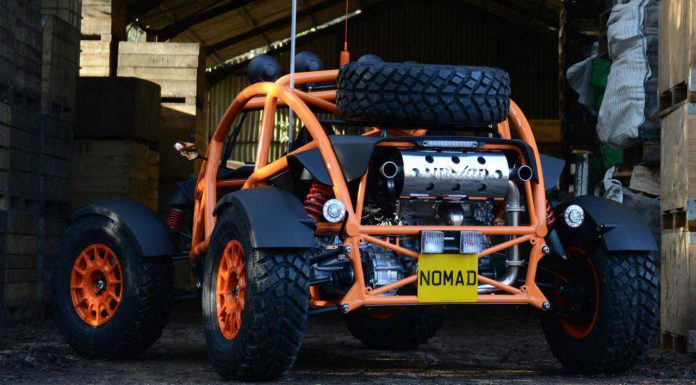 Braking for the Ariel Nomad is provided by 240 mm ventilated discs at the front as well as 240 mm discs at the rear. Two of the most impressive figures about the Nomad are that it features an approach angle of 71 degrees and a departure angle of 82 degrees meaning it is capable of tackling the steepest hills and mountains.
The offroader will hit the market in the middle of the year and set customers back around 27,500 euros excluding VAT.