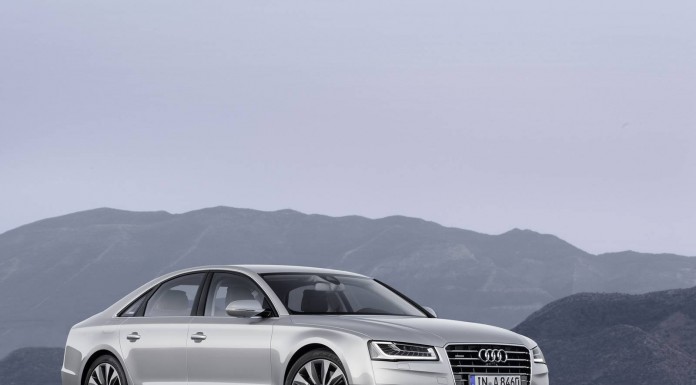 While speaking at CES 2015, head of research and development at Volkswagen and Audi, Ulrich Hackenberg has confirmed that the next-generation Audi A8 will hit the market by the end of 2016.
According to Hackenberg, "We are very close to production. We will be on the market with larger of A8 end of next year."
One of the key features of the next Audi A8 will be its autonomous driving functions. It will have the ability to drive itself at speeds of up to 60 km/h while also being capable of finding and parking on its own accord and without assistance from the driver. According to Hackenberg however, the automatic driving systems of the next-gen A8 will be drastically improved over time.
"We will start with 60 km/h. The next step will be something more. The next step will be under highway conditions. Full autonomous driving, that will take some time. You need more sensor clusters and there are some legal points to consider."
Elsewhere, we know that the next-generation Audi A8 will be the first production Audi designed entirely from scratch by new head of design Marc Licthe. Much of the car's design will be drawn from the Audi Prologue Concept unveiled at the Los Angeles Auto Show 2014.