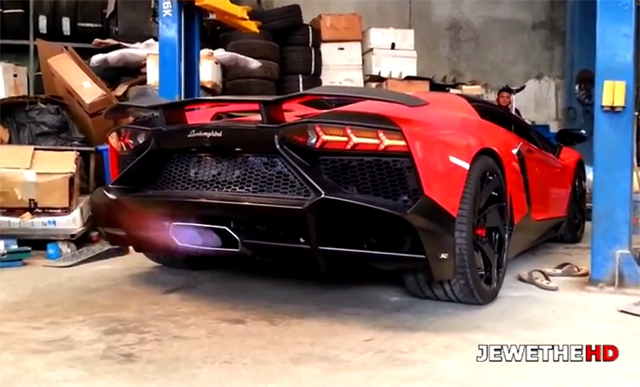 Limited to just 100 examples, the Lamborghini Aventador LP720-4 50th Anniversario Roadster is certainly one of the rarest cars currently offered by the Italian automaker. Despite its rarity, the following owner hasn't been scared to modify the car and recently had it fitted with a screaming aftermarket Frequency Intelligent exhaust.
[youtube]https://www.youtube.com/watch?v=cu8Bkh_M4yY#t=16[/youtube]
As if the 6.5-litre V12 of the Aventador didn't create enough sound when mated to the stock exhaust, the Fi system adds an entirely new level of panache and aggression and also makes the supercar more prone to shooting flames and that's certainly no bad thing!