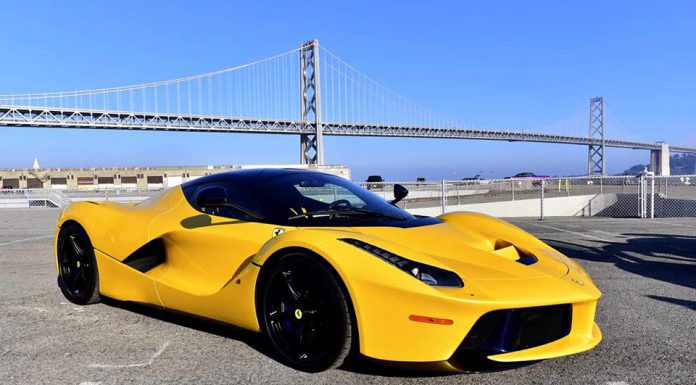 Google executive Benjamin Sloss has just taken delivery of his brand new Ferrari LaFerrari finished in a shade of yellow dubbed Giallo Tristrato. Sloss's latest purchase adds to his every-growing collection which already includes a McLaren 12C, Ferrari 458 Italia, a Ferrari 599XX Evolution and many more. In the near future, a LaFerrari FXX K will also be added to his fleet.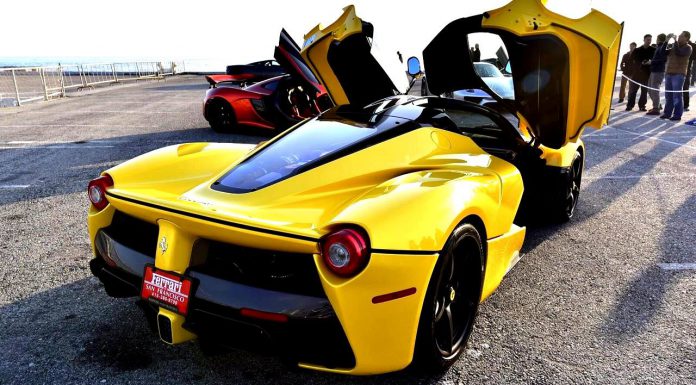 Beyond the bright yellow exterior finish, this LaFerrari features a selection of blue carbon fibre accents and the delivery was handled by Ferrari of San Francisco.
As a reminder, the 2014 LaFerrari receives a 6.3-litre V12 which is connected to an electric motor similar to the system on the McLaren P1. LaFerrari's V12 has an output of 789 hp at 9,000 rpm and 700 Nm at 7,000 rpm while its electric motor has a maximum output of 161 hp and 270 Nm of torque. That delivers a total combined power output of 950 hp, allowing the new Ferrari Enzo to do 0-100 km/h in less than 3 seconds, 0-300 km/h in 15 seconds and a top speed in excess of 350 km/h.