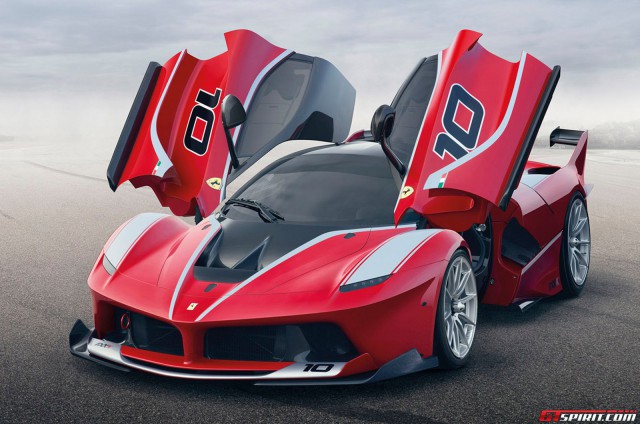 Despite the fact that the Ferrari FXX K was only released to the public just over a month ago, rumours are already swirling about a new, more hardcore version.
Reportedly called the Ferrari FXX K Evoluzione, this new variant of the FXX K is said to be lighter, faster and more track-focused than its predecessor. In past generations Ferrari has released Evoluzione versions of both the FXX and 599XX models, so it seems quite possible that they would do the same for the current FXX K.
Speaking to Autocar, Ferrari's Marc Gene was quoted as saying that he "wouldn't be surprised if [a FXX K Evoluzione] happens, but it won't be in two years."
Somewhat surprisingly, Gene was also quick to point out that the Evoluzione model isn't likely to see an increase in power over the standard version. "The XXK has 1021 bhp (722 kW), I cannot see cars of the future having more power than that," Gene said. He also suggested that, in the future, Ferrari will focus more on efficiency and power-to-weight ratio as opposed to out-and-out power. According to Gene, weight will be critical in the future development.
If a Ferrari FXX K Evoluzione is being developed, however, don't expect to see anything concrete for at least another couple of years. Ferrari's hypercars tend to have a lifespan of around ten years, with the extreme variants of those cars not seeing the light of day until well into the car's life cycle.
[Via Autocar]