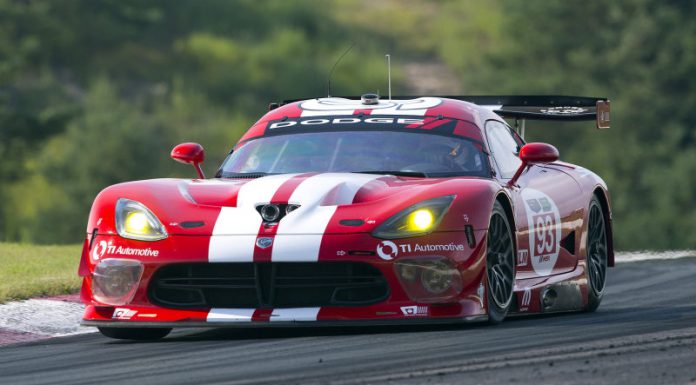 Not too long ago, Chrysler pulled the plug on the Dodge Viper racing program. However, racing outfit Riley Technologies is now working on bringing back the American sports car to Le Mans this year.
Riley Technologies was previously charged by Chrysler itself to field the Viper GTS-R through the United SportsCar Championship as well as the 2014 24 Hours of Le Mans. However, the American automaker decided back in March of 2014 to pull out of Le Mans and in October, decided to leave the USCC. However, Riley Technologies hasn't given up hope on continuing to race the Viper even if that means without factory support.
Discussing this with Racer, Bill Riley said, "With Le Mans, every driver and every manufacturer needs to have their first trip there, and it isn't always what you want it to be, but we did show reliability and did have some pace. Since then, we've worked hard on the cars, they're now strong, front-running cars in the US, and we're working with the ACO on the BoP to make sure the cars are strong at Le Mans. They're super-reliable and fast, and we'd expect to be right in the mix with the other cars."
Riley Technologies is currently in the process of securing drivers for its Vipers as well as sponsors and will likely complete in either the GTE Pro or GTE Am class.