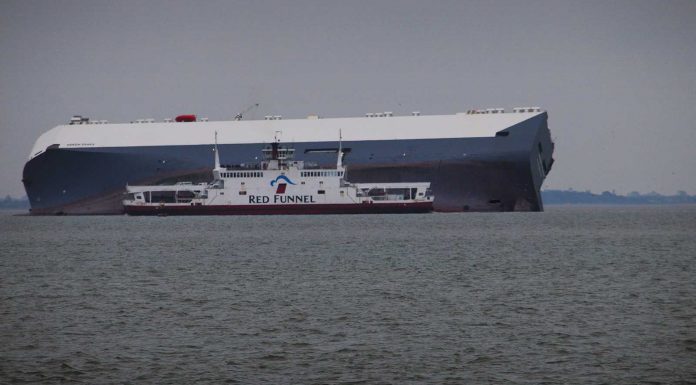 Mind-boggling money figures of the global auto trade were put into perspective this week where the insurance bill for cars alone could reach 50 million euros in a freighter shipping drama on the UK's south coast, just outside the premier car shipping port of Southampton where glamorous cruise ships are more frequently in the headlines.
Today the passing Isle of Wight car ferry is dwarfed by the stricken giant Hoegh Osaka languishing on a sandbank with its cargo of 1,200 new Jaguars and Land Rovers, 65 Minis, and 105 JCB heavy plant vehicles weighing up to 50 tonnes and more, hopefully still hanging precariously in their securing straps on the 52,000 tonne vessel in the muddy tidal flows off the Isle of Wight.
Insurance brokers might well have turned a shade grey as salvage experts ponder their challenge in sight of Europe's biggest oil refinery at Fawley owned by Exxon Mobil. The vessel was deliberately run aground on to a sandbank after listing at more than 50 degrees – double the Land Rover Discovery Sport's maximum approach angle – less than an hour after setting sail for Bremerhaven in Germany.
All 25 crew and the pilot escaped, the worst injury a broken leg. Had the captain and pilot not taken this unique beaching action the ship could have capsized in the main channel serving both Southampton's cruise and freight services and Fawley's refinery.
Initial media speculation reported a "fleet of Bentleys" as cargo but this was soon ruled out – Bentley said exports from Southampton only go to Shanghai. But Southampton is the UK's biggest vehicle-handling port, with some 750,000 vehicles a year exported, notably Minis from Plant Oxford, plus Land Rovers and Jaguars, the latter transported to the port by rail, and some Rolls-Royces from nearby Goodwood, but also huge heavy plant from specialists like JCB.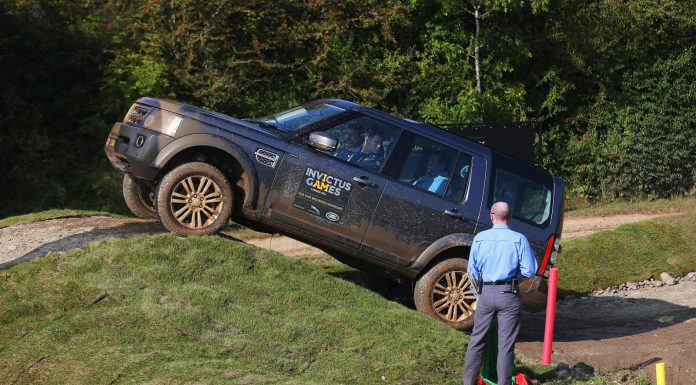 The port owned by Associated British Ports has invested heavily in its vehicle handling systems for the rapid turn-around of RoRo vessels in which vehicles being transported can be rolled on (driven) and rolled off such as on the now stricken Hoegh Osaka set to draw sightseers for weeks to come.
Staffordshire-based JCB said there were 105 of its machines on board worth millions of pounds, including 50-tonne and 33-tonne JCB tracked excavators, loaders, handlers and forklifts, destined for dealers in the Middle East who own them.
BMW Group-owned Mini confirmed its had 65 Oxford-built cars on board, while Jaguar Land Rover said it had 1,200 Jaguars and Land Rovers but at this early stage could not provide a breakdown of models.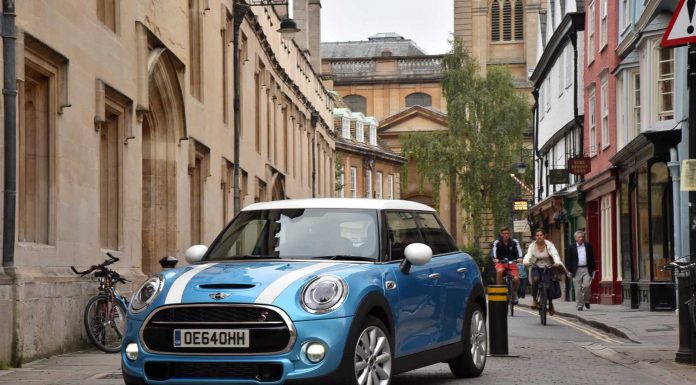 Within the high standard modern RoRo ships some decks are allocated specifically for loading heavy plant vehicles and machinery classed as 'high and heavy'. For large outsized vehicles or equipment, decks can be raised and lowered for greater vertical clearance.
Decks inside these ships are fully enclosed to ensure all vehicles remain protected from the elements during shipment and have securing points running throughout the floor on every deck. Vehicles shipped on RoRo vessels are tethered using straps around the wheels that are fastened to the ship's integral securing eyelets.
Particularly pertinent in this case, the RoRo shipping industry guide says: "Loading of RoRo ships is very carefully planned with different types of vehicles being allocated to segregated decks so appropriate types of vehicles are loaded together so don't panic… your Bentley will not be loaded alongside a mechanical digger!"