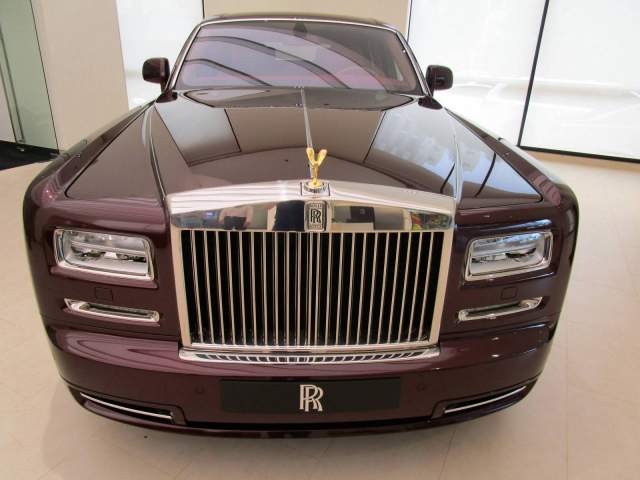 As one of the most expensive cars on the market, it is little surprise that there are so many bespoke Rolls-Royce Phantoms spread around the world. The latest example to go unannounced is the one-off Rolls-Royce Phantom Oriental Sun Edition created for a Vietnamese entrepreneur.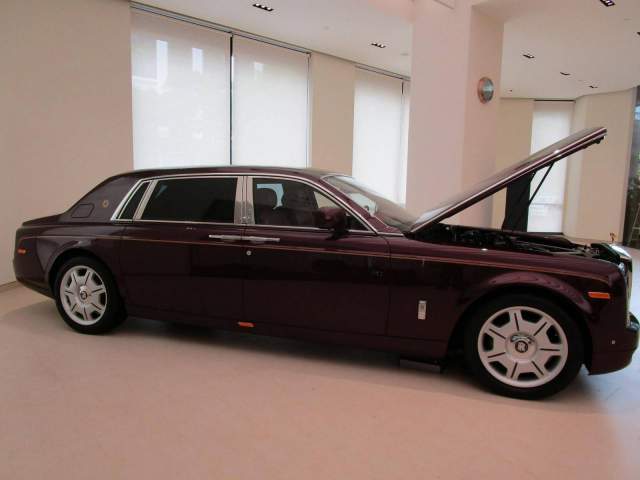 That entrepreneur just so happens to be the owner of the Oriental Sun hotel in Vietnam and it apparently took the British marque five months to create this unique Phantom.
The car has been finished in a dark shade of reddish purple which is one of just 44,000 colours and shades offered by Rolls-Royce. The famous Spirit of Ecstasy badge on the hood has then been finished in gold to add an extra sense of luxury to the car. Elsewhere, gold pinstriping can be found while the interior is bathed in brown leather.
[Via Nhat Nguyen]