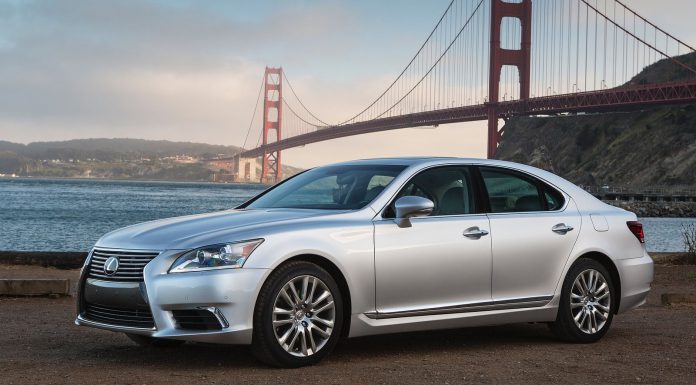 As part of Toyota's hope to sell 50,000 fuel-cell powered models by the year 2020, it has emerged that a hydrogen driven variant of the range-topping Lexus LS luxury car will be developed.
The new fuel-cell powered Lexus LS will sit above the existing V8 petrol-electric LS600h hybrid. The hydrogen LS will share many of its technologies with the recently released Toyota Mirai hydrogen fuel-cell electric vehicle which is the first of its kind. One of the key differences between the duo is that the Mirai has been developed specifically with a hydrogen fuel cell in mind while the hydrogen LS will be modified to use such a system.
As a result of this, Motoring reports that the new Lexus LS variant will feature a redesigned front fascia incorporating expanded air intakes to feed the hydrogen electric system with air. As for packaging, a fuel-cell unit will be fitted under the front seats, a hydrogen tank beneath the rear seats and another tank under the rear parcel shelf. The main powertrain will then be found beneath the bonnet.
All up, the hydrogen Lexus LS should tip the scales at around 2100 kg which is over 200 kg less than current LS hybrids on the market. Power could sit around the 500 hp mark.
[Via Motoring]