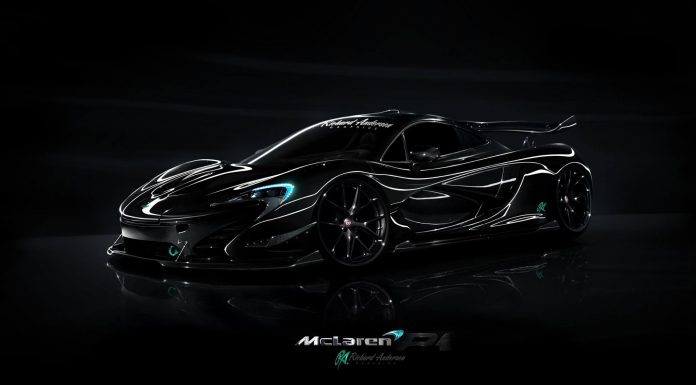 When the McLaren P1 leaves the British firm's Woking production facility, known as the McLaren Technology Centre, it leaves as one of the world's quickest and most recognisable cars. Each element of the hybrid hypercar has been designed to provide for the best efficiency through the air all while generating huge amounts of downforce around corners.
While McLaren designers finished work on the P1 years ago, Richard Anderson has decided to render an extreme variant of the P1 sitting on a set of HRE P101 wheels finished in Satin Black. Anderson's design has clearly been inspired by the track-only McLaren P1 GTR and as a result, looks truly phenomenal.
If you need reminding, the McLaren P1 is one of three new hybrid hypercars on the market, the others being the Porsche 918 Spyder and LaFerrari. The P1 utilises an upgraded variant of the 3.8-liter twin-turbocharged V8 engine from the 12C designed to now deliver 727 hp at 7,300 rpm and 531 lb-ft of torque at 4,000 rpm. This internal combustion engine is then mated to an electric motor delivering a further 176 hp and 192 lb-ft of torque leading to a total of 903 hp and 664 lb-ft.