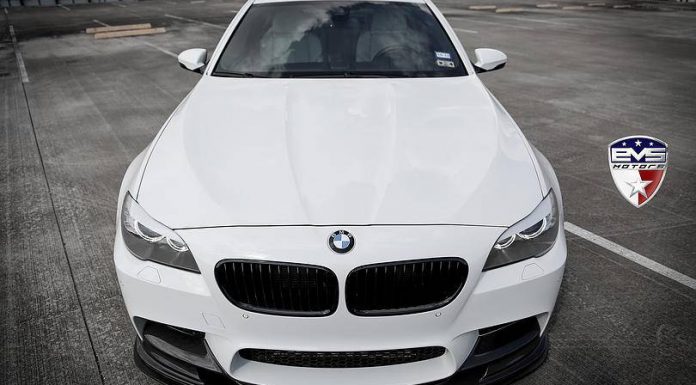 With a potent, 552 hp 4.4-litre V8 engine beneath the skin, the BMW F10 M5 is an incredible performance machine. When left standard, it also raises eyebrows with its aggressive styling but the following example is even more outlandish thanks largely to its use of a 3D Design Aero kit.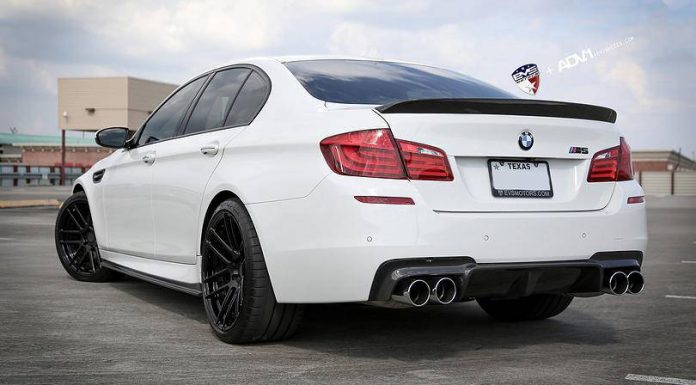 The aero kit consists of a new front splitter, side skirts, bootlid lip spoiler and a menacing rear diffuser. Additionally, a new exhaust system has been installed courtesy of EVS Motors.
As for the wheels, they are the ADV.1 M.V2s and complement the overall look of the German sedan nicely.