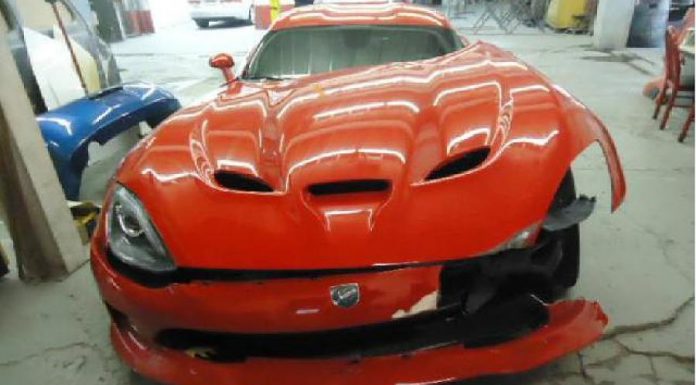 Images of a crashed 2013 SRT Viper have emerged and while details about the crash aren't known, the damage suffered to the American muscle car is immediately apparent.
The red SRT Viper was spotted in a garage in York Haven, Pennsylvania and has clearly been involved in a rather serious crash. The driver's side of the car has been banged up and scratched with one of the headlights missing and the massive bonnet also damaged.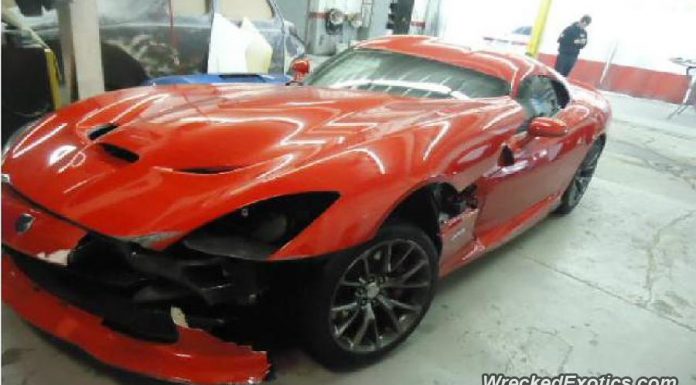 Additionally, the front bumper is a crumpled mess of its former self and is just managing to dangle on to the chassis of the car. While these two images don't show the damage in detail, no visible mechanical damage can be seen meaning this Viper GTS should be relatively easy to repair.