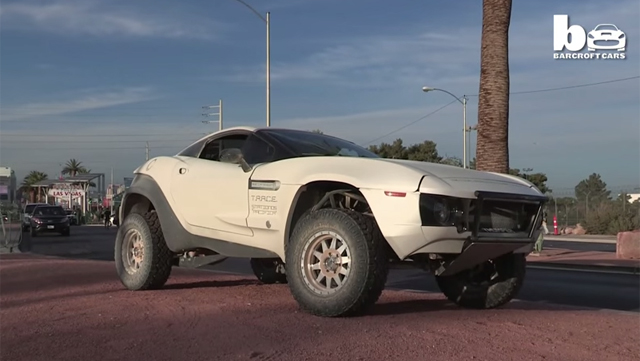 The Rally Fighter from Local Motors is unlike any other car on the market. Despite being an offroader capable of tackling the toughest terrain, it is road legal in the U.S. and Local Motors even gives customers the choice of building a Rally Fighter for themselves.
[youtube]https://www.youtube.com/watch?v=gz9oqvGIb9k#t=133[/youtube]
That's exactly what Russell White decided to do when purchasing his Rally Fighter and the following clip provides an excellent insight into what the Rally Fighter is capable of.
The car is produced by little known firm, Local Motors in Chandler, Arizona and features a 6.2 litre GM-sourced V8 engine producing 430 hp at 5900 rpm and 424 lb-ft of torque at 4600 rpm. Couple that with a mid-engined layout, no ABS and no traction control, and the overall premise of the car being a stripped down, white-knuckled racer becomes evident.