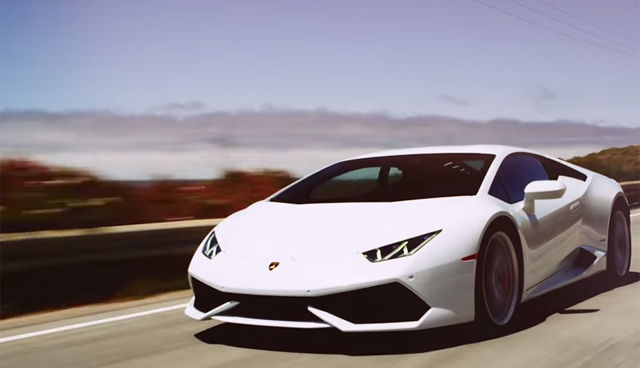 Whenever Lamborghini launches a new model, the automotive world stops to fully take in what the Italian masters have created. In late 2013, the Gallardo's successor was introduced in the form of the Lamborghini Huracan and with the new car came more power, new styling and most importantly, Lamborghini's first ever dual-clutch seven-speed transmission.
[youtube]https://www.youtube.com/watch?v=ZH2yt2X-DPY#t=173[/youtube]
In case you needed any reminding of just how potent the Huracan is on track, the following video should get your pulse racing and blood pressure to rise as the sound and speed the Huracan is capable of really has to be seen to be believed!
As a reminder the Lamborghini Huracán receives a new 5.2-liter V10 engine uprated and heavily updated from the engine of Gallardo's. It produces a total of 610 PS, or 602 hp at 8250 rpm and 560 Nm of torque at a high 6500 rpm. Consequently, the brand new Huracán can sprint from a standstill to 100 km/h in just 3.2 seconds, from 0-200 km/h in just 9.9 seconds and a top speed in excess of 325 km/h!