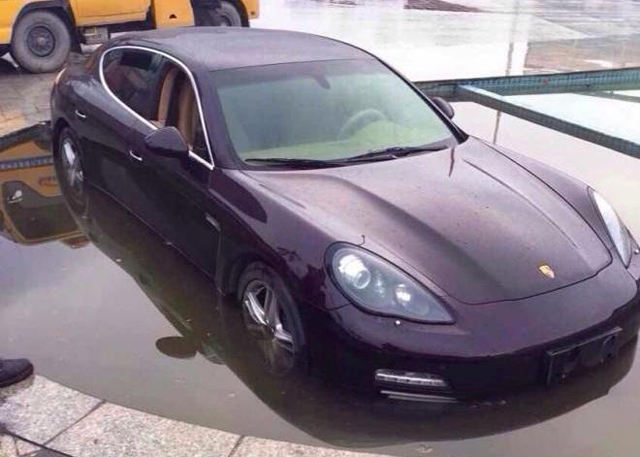 It's not every day that a Porsche Panamera crashes into a pond but that's exactly what happened in China recently when the driver of the German sports sedan lost control.
Local media reports that the driver was parked in front of a nearby college building but due to the slippery surface, lost control and plunged into the near foot-deep pond.
Fortunately for the inevitably embarrassed owner, rescue crews were able to pull the Porsche Panamera 4S out from its little dip with minimal damage.
Incredibly, despite the Panamera 4S setting U.S. customers back $98,300, it actually costs about $224,000 in China due largely to a luxury car tax, 17 per cent VAT, fuel consumption tax and the hefty insurance and freight costs.
[Via Car News China]