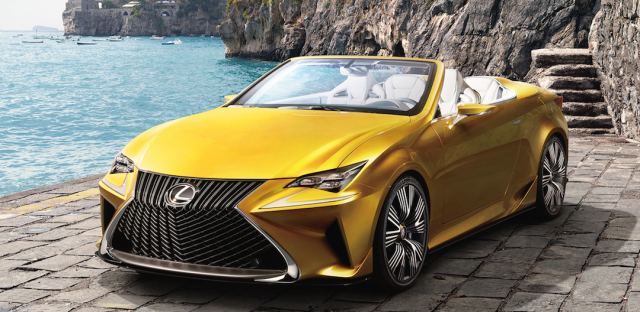 While the current word on the street is that the Lexus LF-C2 Concept won't be hitting the roads as an RC Convertible, the Japanese marque has released a selection of new images of the car posing at the picturesque Mediterranean Sea.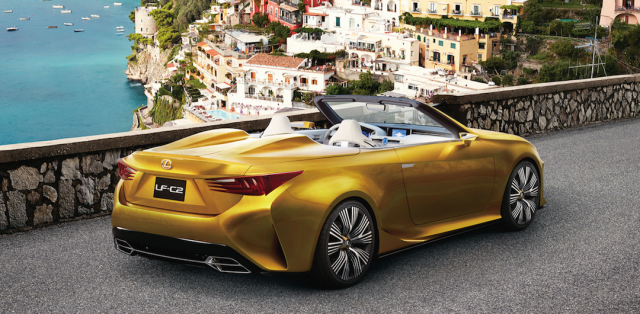 From a styling standpoint, the Lexus LF-C2 Concept is similar to the Lexus RC but as you'd imagine, has been thoroughly revised to really make it stand out. Firstly, the prominent front grille has been modified alongside the headlights, air intakes and V-shaped LED daytime running lights. Elsewhere, the Lexus LF-C2 Concept features super-slim wing mirrors which despite not being production-approved, suit the overall design of the car very well.
Elsewhere, a special set of wheels have been fitted while at the rear, the fascia has been modified and now incorporates brand new headlights and four stacked chrome-finished tailpipes. One of the most appealing design aspects of the Lexus LF-C2 Concept are the prominent rear buttresses on the decklid. Completing the exterior overhaul is obviously the bright gold paint finish.