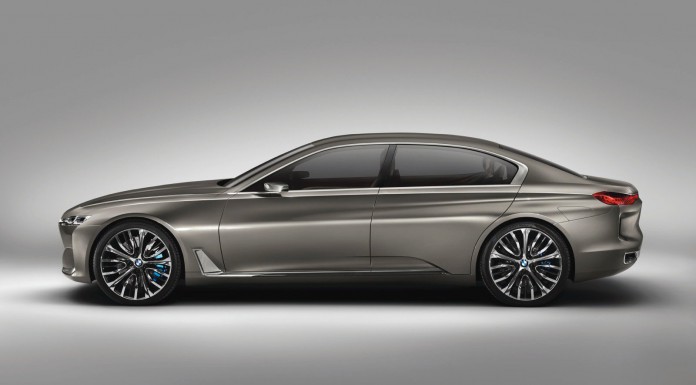 At last year's Beijing Motor Show, the BMW Vision Future Luxury Concept was introduced. Soon after, rumours emerged suggesting that the concept was previewing a new range-topping luxury car from the German marque. Well those reports have resurfaced and appear more founded than ever.
BMW Blog reports that the automaker has been pondering whether or not to create a range-topping 9-Series model range. However, a final decision is expected to come during this year and if the thumbs is given to the 9-Series, it could hit the market in 2017 or 2018.
One potential reason why BMW may approve the 9-Series for production follows the recent introduction of the Maybach name for range-topping Mercedes-Benz S-Class models. If a 9-Series was to be launched, it would directly rival the Mercedes-Maybach S600.
From a measurement standpoint, BMW Blog suggests the 9-Series could be about 5.5 metres long which is 280 mm longer than the current long-wheelbase BMW 7-Series. Elsewhere, the BMW 9-Series, if approved, will likely come with laser headlights and OLED taillights with the rear suicide doors of the Vision Future Luxury Concept potentially being retained.