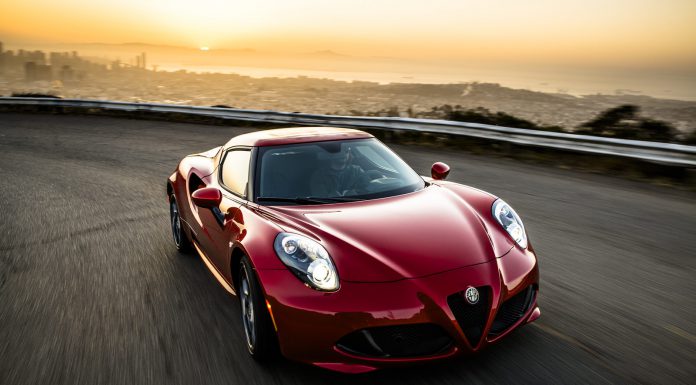 Alfa Romeo has just dropped a new promo for the potent 4C sports car as part of the Italian firm's reintroduction into the American market.
[youtube]https://www.youtube.com/watch?v=HkmfVsWunJ0[/youtube]
Because the Alfa Romeo 4C is the first new model the company is bringing to the U.S, it is pivotally important. Additionally, the marketing of the 4C is crucial to ensure the car's success in the U.S. and in typical Italian fashion, it focuses on what sells; sex and beauty.
As we previously reported, the main difference between the European spec and American spec Alfa Romeo 4C is the weight difference. While the Euro car has a dry weight of just 895 kg, the U.S. model weighs in at 1,050 kg. Some of the reasons behind the weight gain include a thicker carbon fibre monocoque, a new fuel system as well as air conditioning and radio as standard. While weight is up by more than 150 kg, make no mistake, the U.S-spec Alfa Romeo 4C is still very light by modern standards.
Under the hood, it is powered by the same 1.75-litre four-cylinder turbocharged engine as the Euro car. This powertrain delivers 237 hp and 258 lb-ft of torque with power being sent to the rear wheels via a dual-clutch paddle-shift transmission. As a result, the Italian sports car can hit 100 km/h in the mid-4 second range before reaching a top speed of 258 km/h!