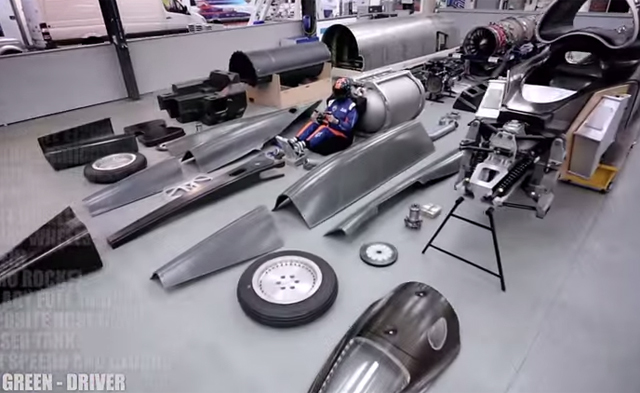 It is almost 20 years since the land speed record was smashed with Andy Green behind the wheel of the Thrust SSC. With a top speed of 1227 km/h (763 mph) being reached, the record has lasted an extraordinarily long time but next year, the Bloodhound SSC will attempt to set a new land speed record by reaching 1000 mph (1600 km/h).
[youtube]https://www.youtube.com/watch?v=4H3et2ZSea0#t=37[/youtube]
To give us a little taste to what is going into the Bloodhound SSC, the development team has released the following video. Included in it are all the body components of the Bloodhound as well as its selection of powertrains including a Rolls-Royce EJ200 jet engine and a supercharged 5.0-litre Jaguar V8 engine pumping hydrogen peroxide oxidizer into the hybrid rockets from Nammo.
This year, it is hoped that the Bloodhound SSC supersonic car will topple the Thrust's record top speed in the South African Kalahari Desert. If successful, the 1600 km/h mark will be targeted in 2016.